By Bobby Shah, DocBox CEO
As the founder and CEO of several medical device and healthcare-related companies, I give priority to better understanding the challenges facing my counterparts at healthcare providers. They include the heads of community hospitals, university hospitals, health systems, trauma centers, skilled nursing facilities, and urgent care centers, both in the U.S. and abroad.
And while each type of facility presents its own unique set of management challenges to a CEO, one thing they all have in common is having to satisfy the needs and demands of a wide variety of internal and external stakeholders, many of which are often at odds with each other. These run the gamut from boards of directors concerned about financial viability to community leaders demanding more population health initiatives, and from medical staff seeking greater job security and satisfaction to revenue cycle teams feeling the pressure of pandemic-related revenue loss and an increase in self-pay patients. As one CEO told me, "I feel pulled in more directions than ever."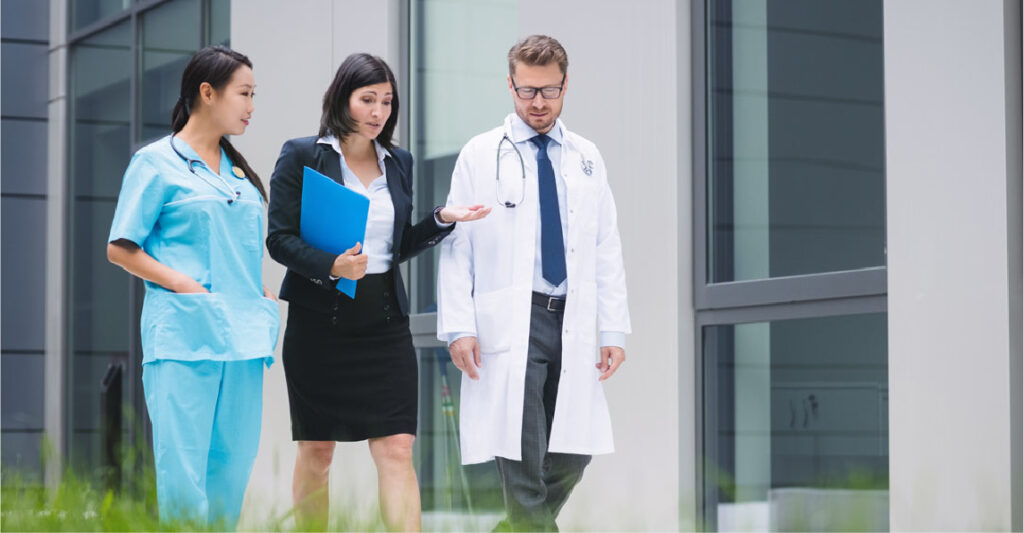 They also have shared their frustration at how operational and technology solutions to these challenges are often "siloed" by provider function. Explanations for this are as varied as the people who give them. Some may argue that operational areas tend to "protect their turf" while others attribute it to legacy systems coming online at different times, being developed by different vendors or consultants, or being designed to achieve different objectives.
Whatever the reasons, these CEOs find themselves with, for example, an RCM (Revenue Cycle Management) system that cannot share information with their EHR system and vice versa, or patient charting protocols and procedures that require a cumbersome manual input of data, or a patient status tracking system that can only be accessed from a nursing station or while connected to the facility's internal Wi-Fi or LAN.
The net results are lower margins, redundancies, reduced productivity, higher costs, increased Medicare HRRP penalties for avoidable readmissions, and lost revenues. Having silos also can impact a healthcare provider's population health metrics by not being able to better meet its commitment to the community which it serves.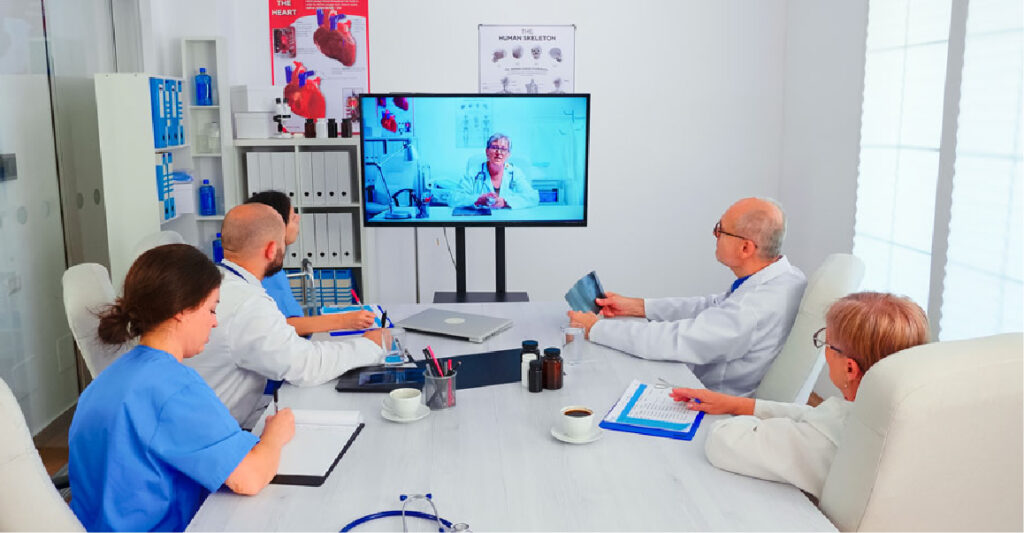 Last, but certainly not least, having each functional area operate on its own little island can also impact staff satisfaction (as my colleagues Rich Fries and Dr. Steven Dain recently wrote in 'Is the Tail Wagging the Dog with Healthcare Provider IT?. After all, I very much doubt that our nurses and other clinicians went through all the years of school and training to spend almost a quarter of their time on documenting and other administrative tasks versus spending time on patient care. And the pandemic staffing challenges further strained relationships with the medical and support teams.
To give you a better idea of the impact of having disjointed – and siloed – systems can have on a healthcare facility's financials, a recent study by Waystar Health found that they can be the cause of about 15 cents of revenue leakage for every healthcare dollar. The study also determined that charge capture problems alone can cause a healthcare organization to lose as much as 1% of annual net revenue. And unknown and missing charges can contribute to a high rate of payor claim denials for medically necessary – and appropriate – charges.
The administrative burden current systems place on medical teams and especially the nursing staff is high. Since clinicians often cannot easily capture procedures at the patient bedside, they follow a cumbersome process of taking notes by hand and then later transcribing and inputting this data in a variety of EHR systems. The result is that clinical staff on average complete 4,000 mouse clicks per shift. This situation is exacerbated in an ICU setting given the number of patient care procedures – and medical devices – this setting requires.
If I had to sum up what this means to CEOs, I would say it comes down to how do they ensure the financial viability of their institutions without compromising patient care? A tall order, even for the most talented chief executive. There are some solutions, however, that while not being the proverbial "magic bullet," could make a big difference for healthcare CEOs and their institutions.
One that is critical, and one that PwC mentions in one of their reports on the industry, is how to better capitalize on new consumer- and clinician-facing digital health tools. The latter is critical for improving the clinician experience, which should be a priority for healthcare CEOs. Doing so would also enhance patient care by shifting time now spent on administrative tasks to time spent with patients.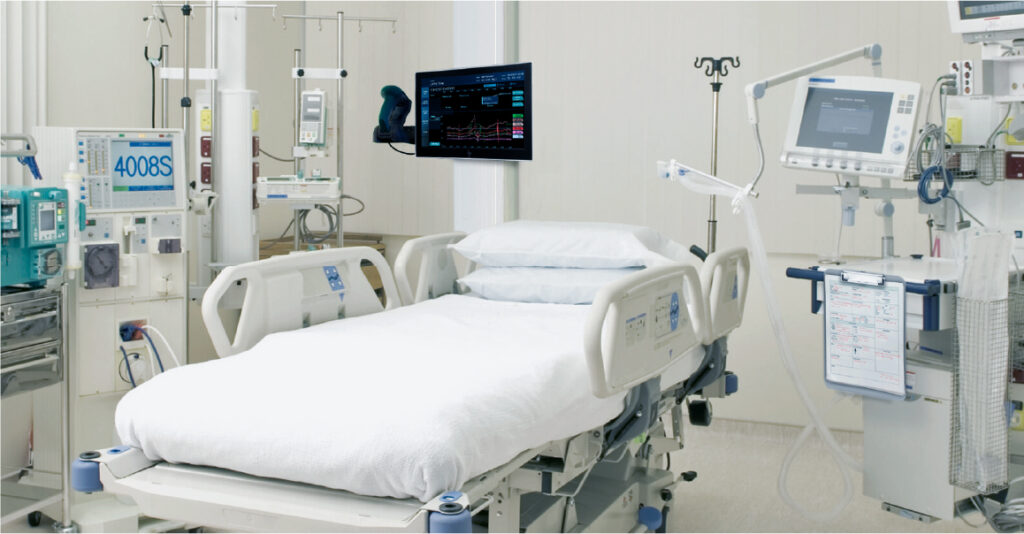 Achieving this goal of improving the clinician experience was a key objective when DocBox developed our DocBox® The Clinician Assistant in Critical Care™. It satisfies this need by enabling critical care to not only be at the bedside but also outside the healthcare provider's walls. With it, attending physicians can truly monitor their patients from anywhere, eliminating the need for them to always be on-site. This reduces downtime and facilitates quicker treatment decisions, creating a win-win for the medical team and patients.
Another solution to helping CEOs is integrating previously isolated or stand-alone operational and patient care technologies and devices into one platform to make it easier for them to work together. Imagine how much easier the medical team's job would be – and how much better patient care could be – if systems such as the EHR, RCM, and medical device utilization worked together instead of against each other. To achieve this, DocBox pioneered with HP to develop a truly vendor-neutral interface that standardizes data across all medical devices, and which can be used quickly and easily at the patient's bedside.
Of course, enhancing a healthcare provider's financials must, by necessity, be part of this solution as well. To that end, our studies1 on the impact of applying the DocBox integrated approach in an ICU environment have demonstrated that while not a "magic bullet," it can positively contribute to a healthcare provider's bottom line by generating operational cost savings of up to $200,000 per year per ICU bed alone. Additional financial benefit could also be realized since it also can reduce revenue cycle time by enhancing ICU cost capture and generate incremental revenue by increasing ICU medical device utilization rates. We are confident that similar savings and incremental income could be realized by introducing DocBox® The Clinician Assistant in Critical Care™ in other patient care departments.
[1] DocBox, Recovering Uncaptured ICU Procedure Costs CASE STUDY, based on Medicare and Medicaid Reimbursement rates, 2020